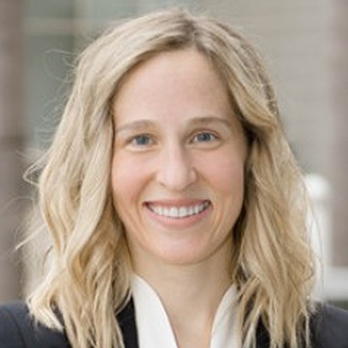 Leah Litman
About Leah
Leah Litman is an Assistant Professor of Law at the University of Michigan Law School. She teaches and writes on constitutional law, federal post-conviction review, and federal sentencing. Her recent work has appeared in the California Law Review, Michigan Law Review, Virginia Law Review, Duke Law Journal, and Northwestern Law Review, as well as in popular news outlets including The New York Times, The Washington Post, Los Angeles Times, and Slate. She is also a regular contributor to the Take Care blog, and one of the co-hosts and creators of Strict Scrutiny, a podcast about the U.S. Supreme Court.

Professor Litman graduated summa cum laude from the University of Michigan Law School, where she was editor-in-chief of the Michigan Law Review and the winner of the Henry M. Bates Memorial Scholarship Award. After law school, she clerked for The Hon. Jeffrey S. Sutton of the U.S. Court of Appeals for the Sixth Circuit and Justice Anthony M. Kennedy of the U.S. Supreme Court. Following her clerkships, she worked at Wilmer Cutler Pickering Hale and Dorr LLP, where she specialized in appellate litigation. Professor Litman previously was a Climenko Fellow and Lecturer on Law at Harvard Law School, where she received one of its inaugural Student Government Teaching and Advising Awards, and an assistant professor at the University of California, Irvine, School of Law, where she received the Professor of the Year Award in 2019. She also has been a visiting assistant professor in the Supreme Court Litigation Clinic at Stanford Law School.
Professor Litman is part of the litigation team in Garcia v. United States, one of the challenges to the rescission of the DACA program, for which the team was recognized as California Lawyers of the Year. In the Supreme Court, she was on the merits briefs in Hernandez v. Mesa and Whole Woman's Health v. Hellerstedt.